2008年 12月 01日
SMILEY MOON in Bangkok / Photo by Yam
An amazing formation of planets were seen today.
Later on I found out it was Venus on the left, and Jupiter on the rigt,
and obviously the moon at the bottom.
A perfect smiling face in the dark sky of Bangkok.
Seems this was visible in many parts around the world.
According to the Net, next time we see this phenomenon is on the 21st of July year 2036.
(gee, I'll be 63....)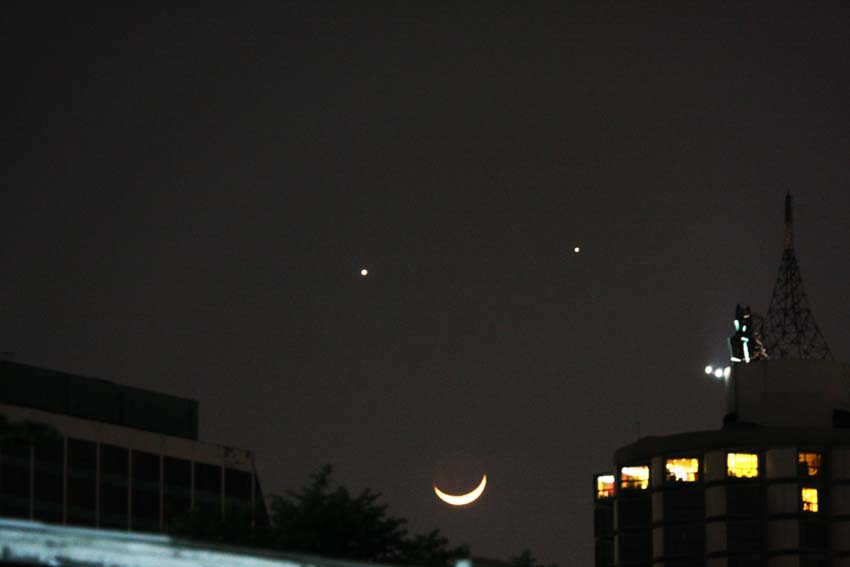 Smiley Moon in Bangkok
by SPPC | 2008-12-01 19:00 | Photo by Yam